There's always something to do at M3F, and we can't wait to share this year's experience with you! Each year we work hard to find awesome local businesses to bring the best activities, food and drinks to the Festival. Make sure to check back in regularly to see the full event schedule.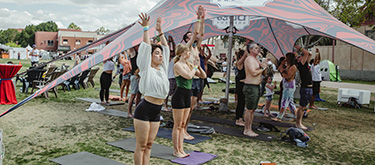 Yoga
Back by popular demand, we will be hosting yoga classes at M3F! Take some time to stretch those dancing muscles out with our awesome yoga instructors.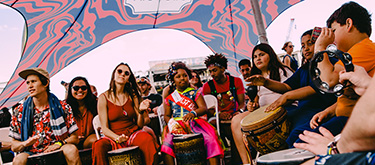 Drum Circle
We are all at M3F because we love music, so we want to invite you to make some music of your own! We hold daily drum circles full of bongos, beats and all-around great vibes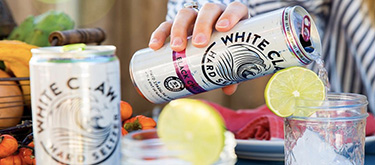 Drinks
Our amazing team of mixologists are working hard to bring you the tastiest drink mixes for this year's event. We promise, it's more than worth the wait!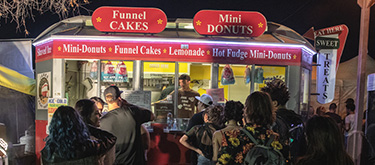 Food Trucks
Food is much more than fuel, it's an experience all in itself. Each year we bring a taste of Phoenix into M3F with a selection of local favorite food truck options.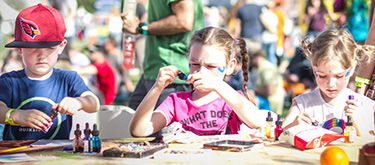 Kid Zone
Arts, crafts, and interactive activities, for you and your family to enjoy. Remember to stop by and make some memories!