Welcome! We're Wellwith, the sustainable purchasing co-op and rewards network. Our members enjoy savings on sustainable disposables through this purchasing portal. Eco-Products is a Certified B Corp and self-proclaimed "green company who happens to operate in disposables" — not a "disposable products company trying to act green." We love that, and we're proud to work with them.
To take things a step further, when our members' customers skip disposables altogether by Bringing Their Own, they're rewarded with exclusive discounts and nonprofit donations on their behalf.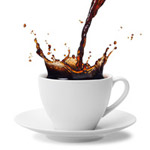 If you're already a co-op member, please provide your event code (to the left) to enter the buying center. If you're not yet a member, drop Mike a line at mike@wellwith.com and check out our site http://www.wellwith.com/ Thanks!